EBAV
The Empresa Brasileira de Amônia Verde Ltda. has the mission to help industries to go over the energy transition process, identifying how green ammonia and green energies and fuels fit into the operation of the companies as a business opportunity that unites wealth generation and reduction of polluting gas emissions.
Using an extensive network of contacts in Brazil and internationally, we connect ammonia producers and consumers, technology holders, financiers and infrastructure companies interested in developing production, application, infrastructure, investment and research opportunities in the green ammonia market and of green energy and fuels, in Brazil and in the world.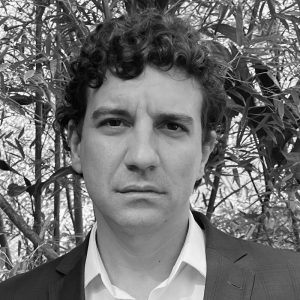 Led by Daniel Deccache, CEO of EBAV, lawyer and master in business law, EBAV is formed by a team of Entrepreneurs united to contribute to a more sustainable world.
linkedin